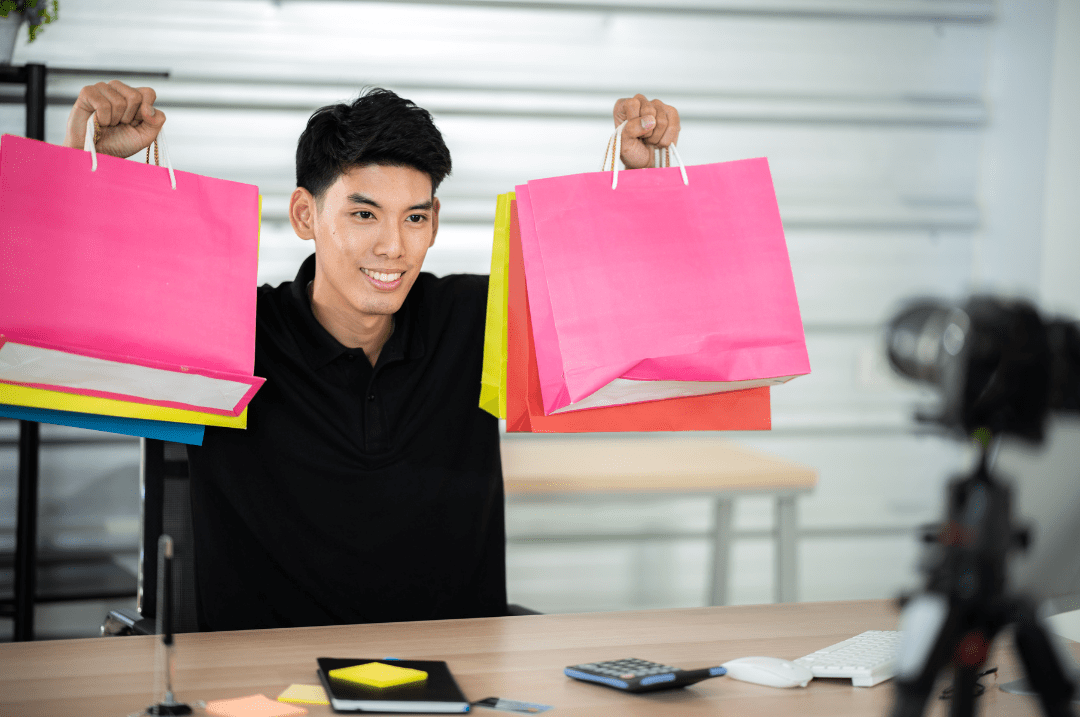 The eCommerce industry is growing rapidly, and competition is fierce. To succeed, eCommerce businesses need to implement effective strategies that will boost sales and revenue. In this blog post, we will explore proven strategies that can help you skyrocket your eCommerce sales and crush your revenue goals. By following these strategies, you will be well-equipped to stay ahead of the competition and grow your online business.   
Build a User-Friendly and Mobile-Optimized Website   
The first step in boosting your eCommerce sales is to have a user-friendly and mobile-optimized website. As a user-friendly website is the cornerstone of a successful eCommerce business, ensure that your website is easy-to-navigate, visually appealing, and mobile-optimized. The reason behind this is that nearly half of consumers shop more on mobile than in-store (Ibotta, 2018). Therefore, with the increasing number of users accessing the internet via smartphones and tablets, having a mobile-responsive website is paramount. So, optimize your website's loading speed, streamline the checkout process, and provide clear product descriptions and high-quality images to enhance the user experience.     
Sell on Google Shopping  
You can sell or promote your products directly on Google without even paying a penny in commission fees. First, sign up on Google Merchant Center, add/Manage your products, then set up all the related tools and programs, and you are all set to go. You can even view insights regarding online sales and track the performance on a frequent basis for further improvement. Here, you need to initiate PPC advertising and control the same according to your budget, i.e., pay as per your budget. Before starting the ads, make sure you are aware of all the related terms and have the know-how of PPC ads to avoid uncertainty or loss.    
Implement Search Engine Optimization (SEO) Techniques   
It is crucial to consider that optimizing your online store for search engines is a necessary task that assists in driving organic traffic and boosting visibility. Conduct thorough keyword research to identify relevant search terms that potential customers may use to find products similar to yours. Incorporate these keywords strategically into your product descriptions, titles, URLs, and meta tags.    
Additionally, focus on building high-quality backlinks, improving website load times, and ensuring a seamless user experience. By implementing sound SEO techniques, your eCommerce store will be well-positioned to rank higher in search engine results pages, driving more organic traffic and potential customers.    
Personalize the Customer Experience   
One of the most effective ways to boost eCommerce sales is by personalizing the customer experience. Implementing features such as personalized product recommendations, targeted email marketing campaigns, and customized promotions can greatly enhance customer engagement and conversion rates. Leverage customer data and behavior patterns to deliver tailored experiences that resonate with individual preferences.   
Try Live Streaming Platform  
Live streaming is a new way to attract a large audience and convert them into customers. The concept is simple: the platform provides integration services where online store owners integrate their website into it and go live, which will be directly shown on their added website. For example, if a WordPress website owner adds his WordPress website to the live streaming platform and goes live, his live session can be easily shown on the WordPress website, where visitors can join the session and buy products in real-time. There are various platforms available that provide this service for free and paid.
To get these services, simply choose the most suitable live streaming service provider, create an account, integrate your online store, create your first event, and finally go live. Here, you can get increased traffic rates, engage with your audience in real-time, gather feedback, and even ask questions or add polls as well. This will help you better understand your audience and provide them with the best solution, all in just real-time. In this way, by making your customers feel valued and understood, you'll drive loyalty and increase the likelihood of repeat purchases.    
Leverage Social Media Marketing   
Harness the power of social media platforms to reach a wider audience and drive traffic to your eCommerce store. Develop a comprehensive social media marketing strategy that includes regular posting, engaging content, and targeted advertisements. Utilize platforms such as Facebook, Instagram, Twitter, and Pinterest to showcase your products, share customer testimonials, run contests, and collaborate with influencers in your industry. Engaging with your audience and building a strong online community will foster brand loyalty and ultimately lead to increased sales.   
Here is a plus point. As we have recently talked about, live streaming has numerous key features that you should know about. One of them is you can share your recorded live sessions on different social media platforms and experience a significant increase in overall performance.  
Offer Competitive Pricing and Incentives   
Always remember that pricing and offers play a vital role in attracting and retaining your customers. Include conducting comprehensive market research to ensure your pricing is competitive and in line with industry standards. You can also consider offering special promotions, discounts, or loyalty programs to incentivize repeat purchases and encourage customer loyalty. Free shipping, hassle-free returns, and limited-time offers can also be effective strategies to entice customers to make a purchase. By providing value for money and a superior customer experience, you'll create a compelling reason for customers to choose your online store over competitors.   
Optimize Your Product Descriptions and Imagery   
Make sure to add compelling and informative product descriptions coupled with some high-quality images to showcase your products from different angles. This can significantly impact your online sales, and after gathering insights, see what works best. Try to craft detailed and engaging product descriptions that highlight the features, benefits, and unique selling points of each item. Also, with accurate and appealing product information and customer reviews & ratings, you'll increase the likelihood of conversions and reduce the number of abandoned carts.   
Conclusion    
In conclusion, we can say that achieving substantial online sales while at the same time surpassing revenue goals requires a strategic and holistic approach. By implementing the proven strategies that we have outlined in this blog, it can be helpful for you to skyrocket your eCommerce sales and establish a strong foothold in the competitive online marketplace. Also, with dedication and the right strategies, you can drive significant growth, crush your revenue goals, and position your e-commerce business for long-term success.