Integrate Live Streaming into Your WooCommerce Platform 
Level up your WooCommerce store with MyLiveCart live streaming integration, done in just 3 minutes. Go live, sell & promote your products, and interact with customers to produce remarkable results.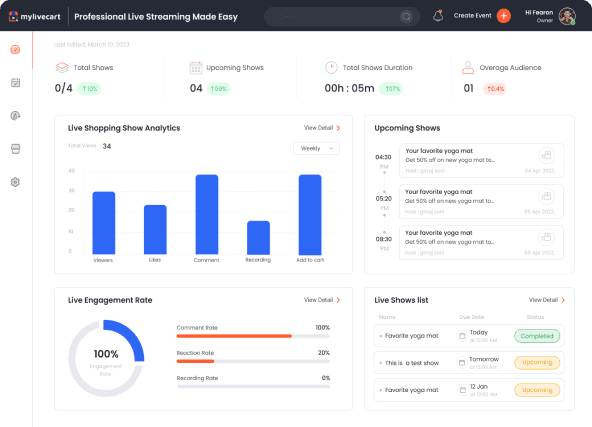 Integrate in Just 3 Minutes!
Discover the effortless path to enhance your online store's shopping journey by seamlessly integrating live shopping in just 3 minutes. Let's get started.
Still Not Convinced?
Explore the power of MyLiveCart live shopping integration and get opportunities to –

Attract new customers

Promote enhanced and 1:1 audience interaction

Create & update custom CRM fields from one solution

Build your community

Save money and time

Promote newly launched products

Share products review, tutorial, and more details

Redirect audience directly to the checkout page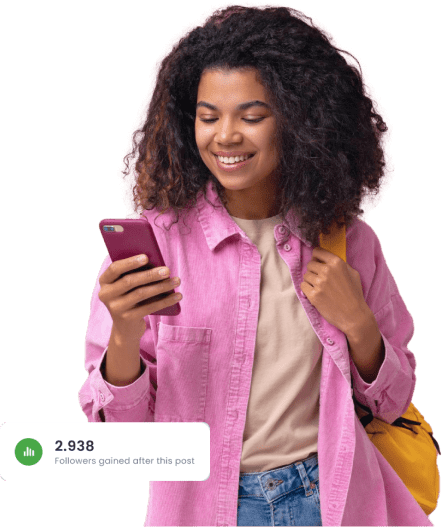 I Can't Believe I Sold 98 Jewelry Items within 23 days After Connecting My Estore With Mylivecart.
I was struggling with generating online sales. After using MyLiveCart, connecting with customers becomes a game-changer! It's like fuel for my business, as I sold a whopping 98 jewelry items in just 23 days!
Experienced 2X Engagement Rate
Wow! My engagement rate skyrocketed by 2X after integrating live shopping into my website. I had been struggling for months, but thanks to MyLiveCart, I now go live weekly and capture massive traffic and engagement. #GameChanger
Unbelievably, I sold 135 women's dresses and 86 men's dresses in just 1.5 months.
Thanks to MyLiveCart, I have hired an influencer to host my event and promote my business by going live. I am now witnessing 135 women's dresses and 86 men's dresses in just 1.5 months being sold out within 1.5 months (most customers are outside the city).
Wow, I can't even believe that my website has gained 3X increase in inquiries and purchases.
MyLiveCart made selling online a breeze! With their live streaming integration, I saw a 3X increase in customer inquiries and purchases. It's like having a personal shopping assistant for every visitor!
Thanks, MyLiveCart, for helping us achieve such incredible results!
What a game-changer! MyLiveCart's live streaming feature took my customer engagement to new heights. I witnessed a 50% increase in customer interactions and a 30% boost in website traffic. My sales have never been better.
I'm beyond thrilled! It's like magic for me to have a 45% increase in sales.
Since integrating MyLiveCart, my estore has gained a huge success. The live streaming feature helped me triple my social media following and generate a 45% increase in sales.
I saw a 60% increment in customer retention. I'm beyond thrilled with these mind-blowing results!
It's like magic for my business! My eStore is growing. The live streaming helped me achieve a 25% increase in customer reviews and a 60% rise in customer retention. It's the ultimate platform for building trust and credibility.
Unexpected! Ever since I started using MyLiveCart, our engagement rate has doubled.
Wow! Thanks to MyLiveCart, my website's engagement rate doubled within a month by going live on my estore. Now I'm not just selling products, I'm creating an interactive and immersive shopping experience for my customers.
Subscribe to Our Newsletter!
And be the first to receive all the valuable insights, tips, latest trends, and information directly in your inbox.